Issue #2: For Venus Williams, Going Vegan Transformed Her Performance
Welcome to the second issue of Smart Vegan Athlete.
Since we've just started, this issue goes out a day after the first issue to kick things off.
No introductions this time. Let's get started already! Topics covered today:
Venus Williams Owes Her Performance to Veganism
Vegan Bodybuilder Shares How to Build Muscle
Vegan Athlete of the Week: Tia Blanco
Video of the Week: A Day in the Life of Tia Blanco
Recipe of the Week: Vegan Tzatziki
Tip of the Week: Drink This for Recovery
Quote of the Week
---
Venus Williams Owes Her Performance to Veganism
In an interview with Insider, professional tennis player Venus Williams (Serena's sister) said that veganism transformed her tennis performance, skin, and overall health. She's been vegan for a decade already.
A plant-based diet not only improved her performance and skin. It also helps manage the symptoms of her autoimmune disease Sjögren's Syndrome.
Venus started with raw veganism and then transitioned into a diet that included cooked foods. She suggests flexibility when cutting out vegan junk food, admitting that she isn't a robot and saying "Hey, sometimes you just have to have some pie."
I'd add—just make sure not to turn that "sometimes" into "every day." :)
---
Vegan Bodybuilder Shares How to Build Muscle
Robert Cheeke is working hard promoting his upcoming book The Plant-Based Athlete (mentioned in Issue #1) co-written with vegan runner Matt Frazier.
In article for the Beet, Robert shares he's been vegan for 26 years and offers a lot of tips for vegan bodybuilders. At 41, he's now in the best shape of his life. He's 6 feet tall (183 cm) and weighs 220 pounds (100 kg), proving that gaining muscle on a vegan diet is not a problem. The most interesting part is that he put on 70 pounds (32 kg) in the first eight years, which is about 10 pounds (4.5 kg) of muscle a year.
I found Robert's story super inspiring and his advice valuable, even though I prefer to stay on the lean and light side.
---
Vegan Athlete of the Week: Tia Blanco
Tia Blanco is one of the best female surfers in the world. Vegetarian since she was born, she switched to veganism in 2013 and has been fully plant-based since then.
In an interview with Men's Journal, she says:
"I feel healthier on a clean, whole foods diet that is very simple — especially during competition. And since a plant-based diet is less calorically dense than other diets, I need to make sure I'm eating enough food so I up my portions a lot. I think of veggies as nutrition and water, not a food where I can get energy so I don't even count veggies when I'm counting calories and nutrition. For energy, I go to potatoes, whole grains, and starchy veggies. I'm obsessed with carrots and sweet potatoes."
Check out Tia's background on GreatVeganAthletes.com. For more information and updates, follow Tia on Instagram and check out her YouTube channel.
---
Video of the Week: A Day in the Life of Tia Blanco
Check out a day in the life of professional vegan surfer Tia Blanco. Have a look at what she eats and how she trains.
---
Recipe of the Week: Vegan Tzatziki
Dips can transform the dullest meal into something incredible. I'm a huge fan of this Authentic Vegan Greek Tzatziki recipe that's perfect for falafels, sweet potatoes, and pretty much everything else!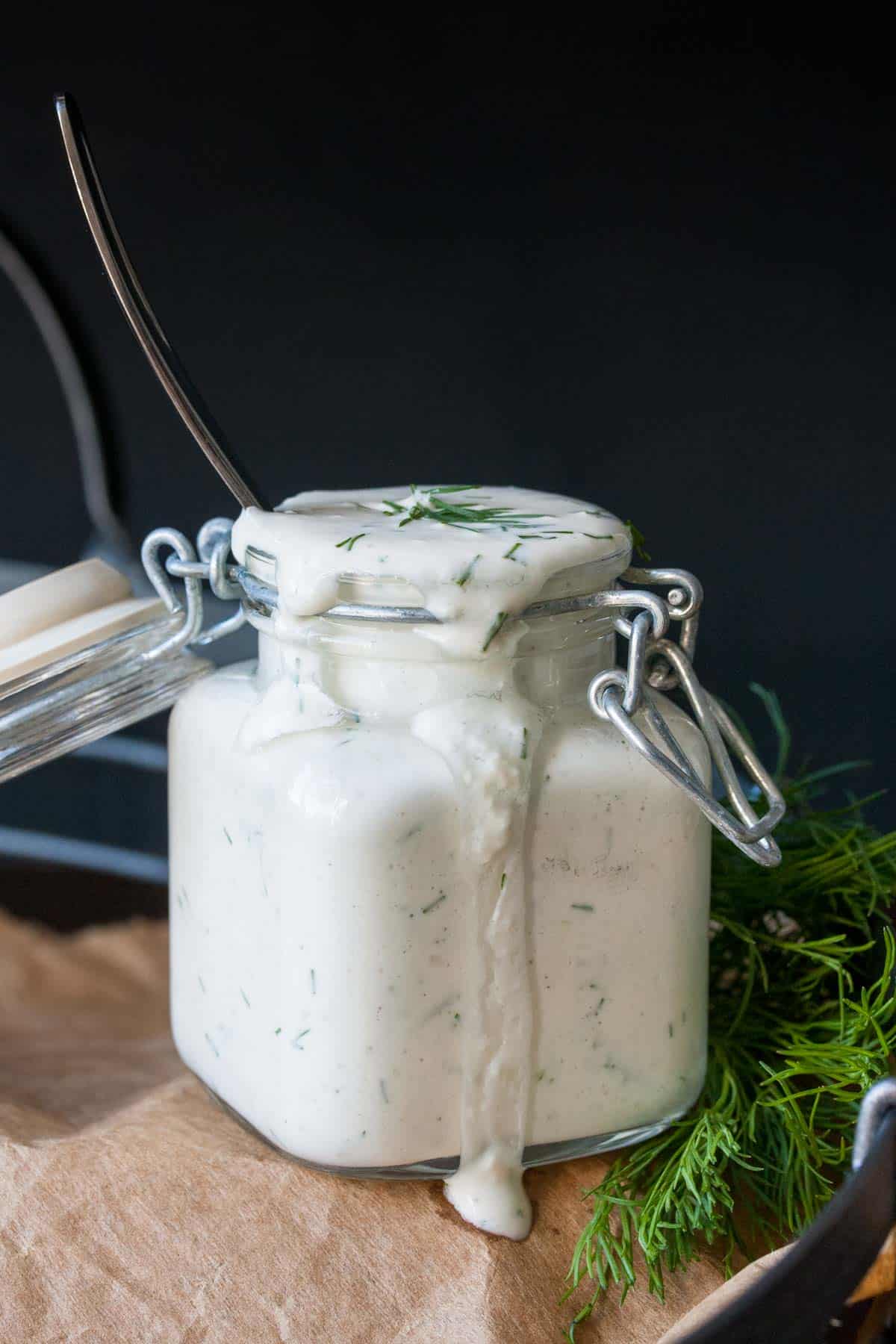 Note it's a pretty calorie-heavy dip, so be careful if you're trying to lose weight.
---
Tip of the Week: Drink This for Recovery
Malachy McHugh, Ph.D., who works at the Nicholas Institute of Sports Medicine and Athletic Trauma, says that tart cherry juice is the best way to maximize performance.
Researchers identified 35 different phytonutrients with anti-oxidant and anti-inflammatory properties. Learn more in the Beet's interview with Malachy McHugh. He spent the last 10 years studying the benefits of the drink so you can say he probably knows a little about it.
Not sure about you but I'm going to get some tart cherry juice next time I'm in a health food store!
---
Quote of the Week
In Finding Ultra, vegan ultra-runner Rich Roll shares his nutrient-dense smoothie ingredients:
The foundation is always a combination of dark leafy greens high in alkalizing chlorophyll to aid in cell regeneration— foods like kale, spinach, swiss chard, spirulina, and marine phytoplankton. Plus, I add endurance boosters like beetroot, chia seeds, and maca powder, a rotation of avocado, coconut, and hemp seeds high in essential fatty acids, and blackberries and acai for antioxidants. Pepita (pumpkin) seeds provide extra iron, and bell pepper and citrus fruit provide vitamin C, which enhances the body's ability to absorb the iron. And if the blend is too bitter, I add a small amount of orange or apple juice for flavor.
---
How did I do? Hit reply and let me know. I'm looking forward to your feedback, suggestions, and any questions you may have.
All the best,
Martin
P.S. Help Smart Vegan Athlete grow by forwarding this email to your friend and encouraging them to sign up!
---
All past issues are available on the site.
Photo credits:
Featured image: https://commons.wikimedia.org/wiki/File:Athletic_grace,Venus_Williams(36093032825).jpg