Issue #3: Lesser-Known Vegan Foods for Athletes Edition
Hi there,
Third issue, here we go! Happy to have you as one of the founding subscribers. I hope you're enjoying these emails. Today we'll talk about recommended lesser known vegan foods perfect for athletes.
To kick things off and build an archive of content, I'm sending this newsletter a day after the previous issue. Once we reach five issues, I'll switch to regular weekly newsletters sent out every Thursday.
Today we cover:
Here's a Great Primer on Nutritional Yeast
Hemp Hearts—A Super Nutritious Seed You May Have Never Tried
Vegan Athlete of the Week: Nimai Delgado
Video of the Week: How Eating Plants Changed My Life
Vegan Food of the Week: Beluga Lentils
Why Plantains Are Cool (and How to Easily Peel Them)
The Healthiest Sweetener?
---
Here's a Great Primer on Nutritional Yeast
Viva! published a great primer on nutritional yeast. This ingredient is one of my favorite simplest ways to add high-quality protein and a cheesy flavor to every meal.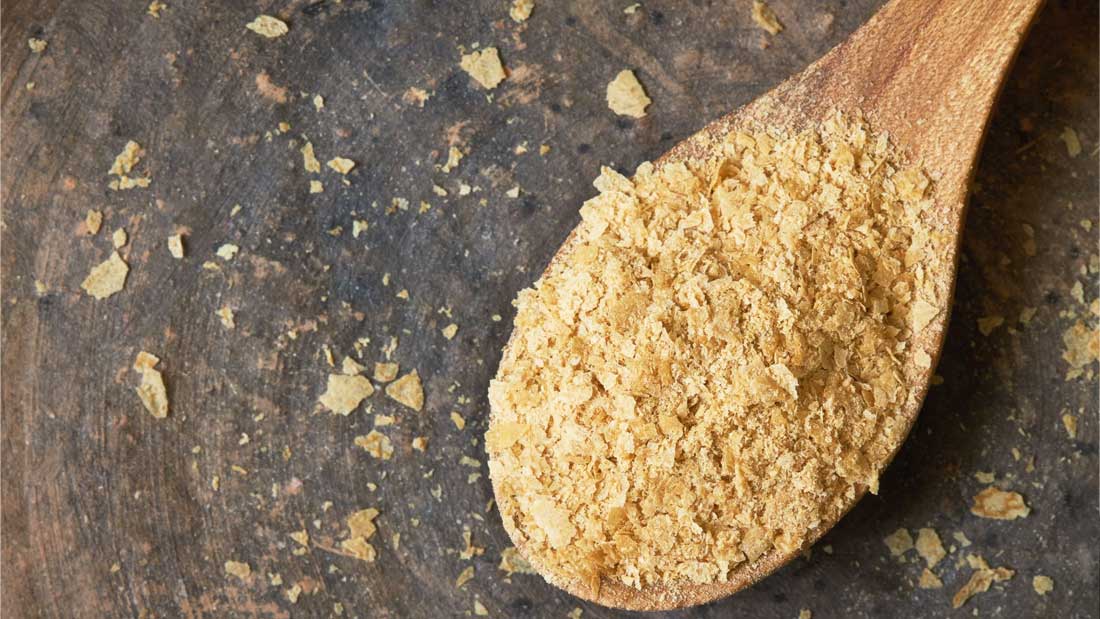 According to USDA, one tablespoon provides 5 grams of protein and impressive 55.6 grams of protein per 100 grams. Not that you'd be able to eat 100 grams in one sitting. I find roughly 2-3 tablespoons the maximum for most meals. When you add too much, the dish gets too salty and cheesy.
---
Hemp Hearts—A Super Nutritious Seed You May Have Never Tried
Hemp hearts, also known as hulled hemp seeds, are a rich source of protein. They contain all nine essential amino-acids and 3 grams of protein per tablespoon. Hemp hearts also contain various micronutrients, including manganese, magnesium, phosphorus, thiamine, iron, and omega-3 and omega-6 fatty acids (more than chia or flaxseed).
With a nutty flavor, they're a perfect addition to smoothies, yogurt, or oatmeal. I also enjoy them out of the bag (though they're a little too small as a snack compared to sunflower or pumpkin seeds).
---
Vegan Athlete of the Week: Nimai Delgado
Raised in a Hare Krishna community in South Mississippi, professional bodybuilder Nimai Delgado from VeganFitness.com has never eaten meat in his entire life. After learning about the brutal reality of dairy industry, he switched to veganism. He subsequently became the first vegan bodybuilder featured on the cover of prestigious Muscle & Fitness magazine.
Delgado competes in the IFBB Professional League Men's Physique category. He's one of the most renowned vegan bodybuilders providing advice on how to live a healthy, athletic vegan lifestyle. Check out his Instagram or Facebook page, watch his YouTube videos, and learn more at VeganFitness.com.
---
Video of the Week: How Eating Plants Changed My Life
Watch Nimai Delgado share his story about growing up as a vegetarian, switching to veganism, the health reasons to do so, and his experiences as a professional bodybuilder on a plant-based diet.
---
Vegan Food of the Week: Beluga Lentils
Lentils are one of the best sources of plant-based protein. They work great for filling stews and soups. The problem is that the most common varieties lack texture and become mushy when cooked.
Enter beluga lentils, a black lentil that stands on its own with its interesting appearance and non-mushy texture. As other lentils, it's also high in protein.
If you don't like lentils, read this story of a non-lentil fan who converted because of beluga lentils.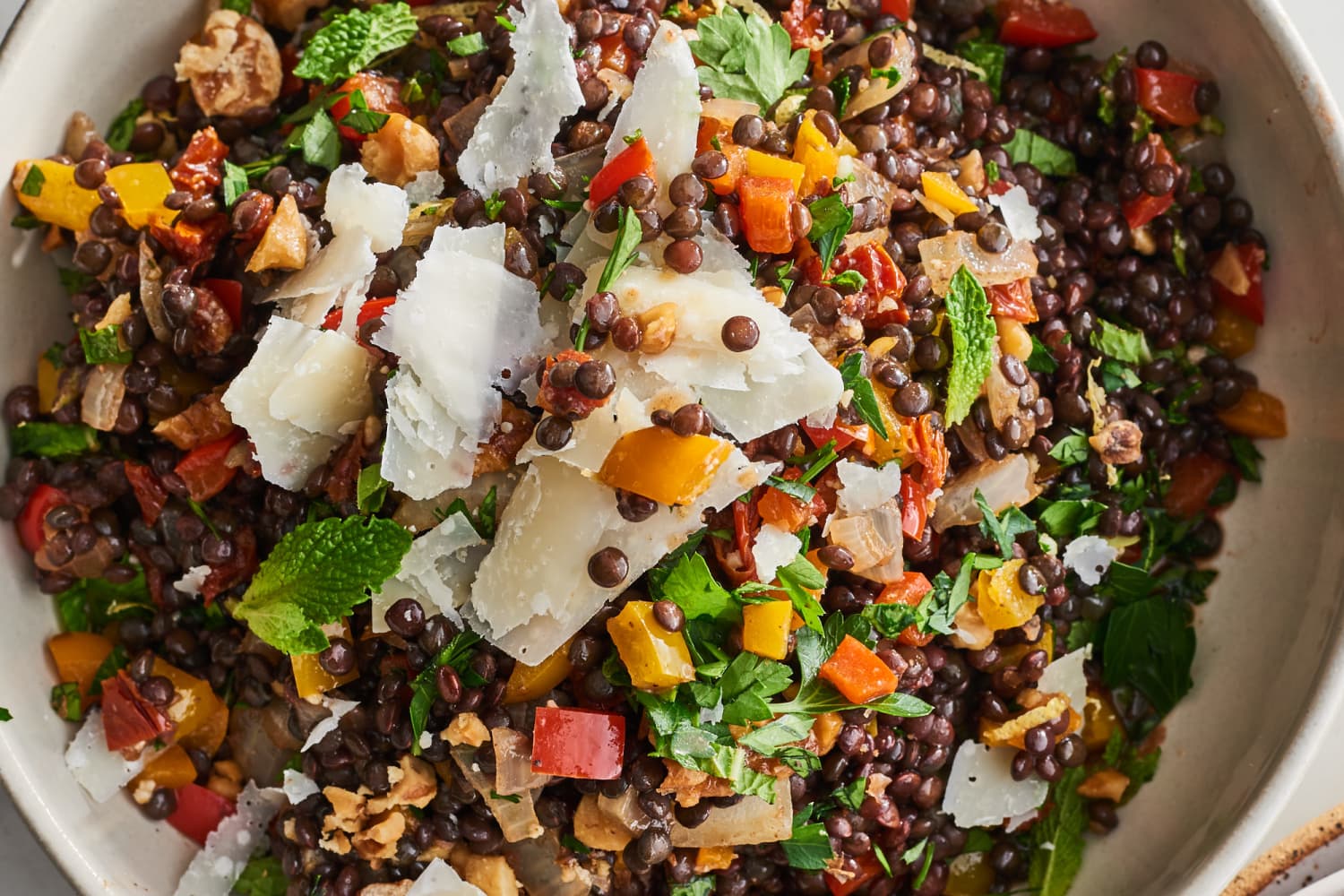 ---
Why Plantains Are Cool (and How to Easily Peel Them)
If you live in a tropical climate, plantains are probably a staple in the local cuisine. If they don't grow anywhere nearby, though, you might be even surprised that there's a variety of bananas that you cook. Usually they're fried, but you can also bake and grill them.
I got addicted to plantains when living in Barbados where they're sometimes easier to get than regular sweet bananas.
The primary difference between plantains and bananas is that cooking bananas are high in starch and aren't as sweet. They don't taste well raw and you should think of them more as potatoes than sweet bananas.
Like potatoes, plantains are versatile. I love to add fried plantains to my quinoa and lentils. They add a lightly sweet flavor and a different crispy texture. Since they're high in starch, you can also use them for gluten- and grain-free bread. As a source of complex carbohydrates, they provide more lasting energy than sugar-rich bananas.
Plantains are difficult to peel and I always struggled until I found this video.
Make sure not to use your nails to remove the peel because it will hurt under your nails.
---
The Healthiest Sweetener?
I'm a huge fan of oatmeal, smoothies and (occasionally) coconut-based yogurts. To all these, I usually add tons of different ingredients. The resulting "mixture" sometimes requires a sweetener. Fortunately, there are several healthy vegan options covered in this article written by One Ingredient Chef.
My favorite sweetener is date syrup, listed as the first whole-food sugar suggestion in the article. Date syrup is made with dates and water. The resulting thick liquid is, thanks to almost no processing, rich in vitamins and minerals that are missing in ultra-processsed white sugar.
As with other simple sugars, you don't want to eat the stuff out of a jar. But if you need to use a sweetener, it's better than white sugar as you get at least some nutrients and not just empty calories.
---
How did I do? Hit reply and let me know. I'm looking forward to your feedback, suggestions, and any questions you may have.
All the best,
Martin
P.S. Help Smart Vegan Athlete grow by forwarding this email to your friend and encouraging them to sign up!
---
All past issues are available on the site.
Photo credits:
Featured image: https://unsplash.com/photos/FVhd00yhikQ