Issue #8: Vegan Fitness Gear, Nutrition Hacks, the Simplest High-Protein Recipe Ever
Hello,
In today's issue, in addition to the usual dose of regular articles, we'll cover vegan fitness gear.
Here are the topics we'll discuss:
Forks Over Knives Now Streaming for Free
Recipe of the Week: Red Lentil Flatbread
Vegan Athlete of the Week: Jehina Malik
Video of the Week: 5 Tips to Get More Nutrition Out of Your Food
Where to Find Vegan Fitness Shoes?
What Is Vegan Activewear?
Vegan Protein Powder—My Thoughts
---
Forks Over Knives Now Streaming for Free
To mark the 10-year anniversary of the debut of the famous Forks Over Knives documentary, the movie is now streaming for free (you need to enter your email address).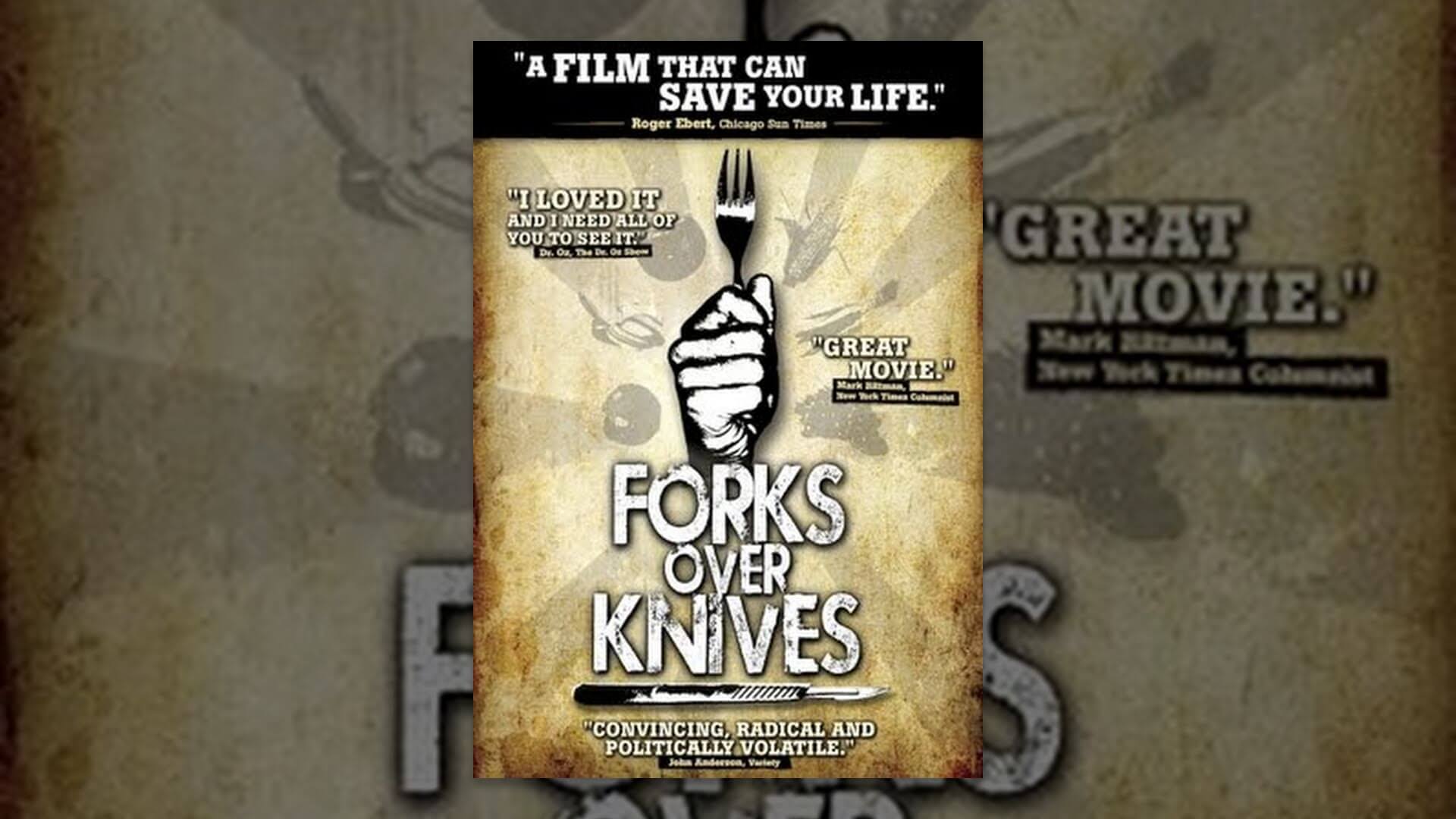 The movie examines the idea of food (and more specifically, plants) as medicine. It follows everyday Americans with chronic conditions (and accompanying medications) as they learn how to use a whole-food, plant-based diet to regain control over their health and their lives.
Speaking of Forks Over Knives, I've been working through their 90-day cooking course. At 34.1% of the course finished, I've already learned many new things. While as a fan of simplicity I don't like all recipes (they often require many different ingredients I never have at home), I'm still glad I enrolled. As a vegan athlete, your cooking skills can never be good enough. :)
---
Recipe of the Week: Red Lentil Flatbread
In issue #4, I mentioned socca, a traditional Mediterranean chickpea flour flatbread. I assumed it was one of the easiest high-protein recipes ever. But it turns out there's an even easier option that packs more protein—red lentil flatbread.
Compared to socca, it has 4 more grams of protein for the same amount of calories (24 grams of protein per 358 kcal vs 20 grams of protein per 356 kcal of socca). Fiber content is roughly the same for both (10 grams for socca, 11 for red lentil flatbread).
You need only two ingredients to make it: red lentils (or red lentil flour which I used) and water. Here's one recipe, published by Blooming Nolwenn.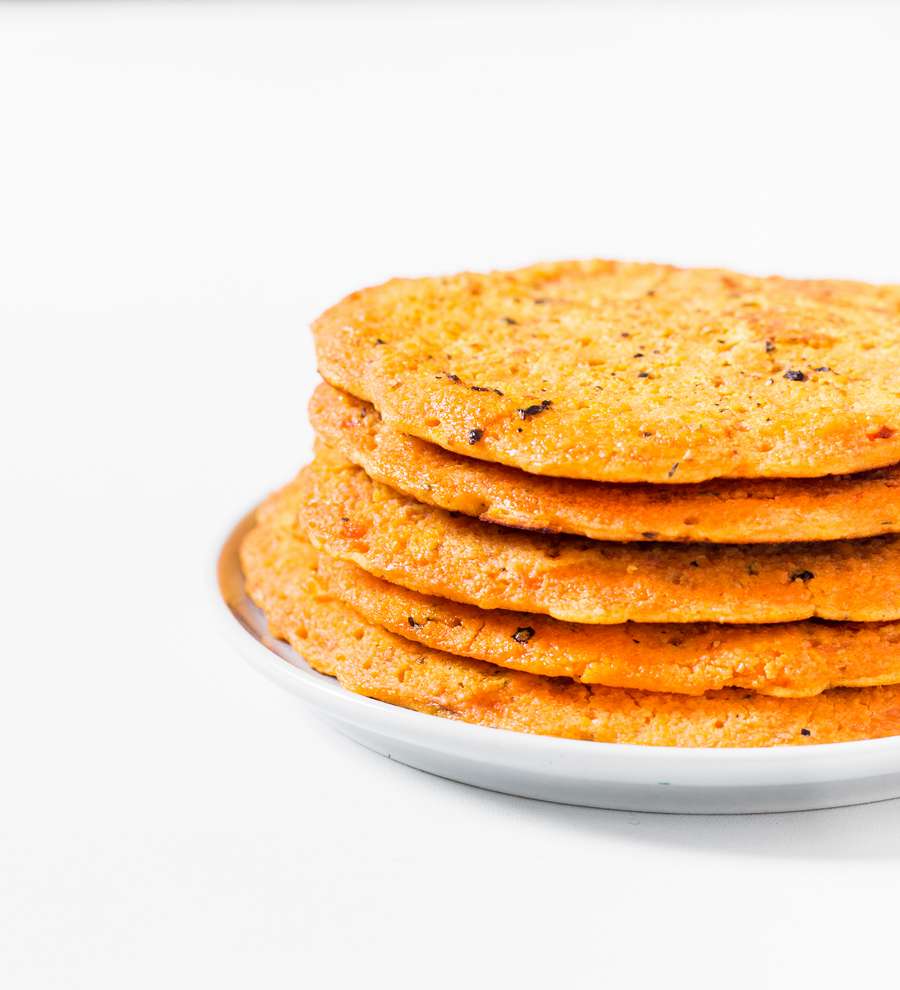 Instead of using a frying pan, I put the batter in the oven at 200°C (400°F) for about 20 minutes. It tasted even better than socca and was perfect with plant-based roasted garlic & onion buttah from Forks Over Knives.
---
Vegan Athlete of the Week: Jehina Malik
Jehina Malik is a professional bodybuilder who's been vegan since she was born. As she said in her interview for MeatFreeAthlete.com:
"Well I was a vegan in my moms womb and she ate all the yummy nutritious vegan foods so there you go! Because of my parents, I am a vegan and would have it no other way!"
She was awarded a Pro Card by IFBB (International Federation of Bodybuilding and Fitness) which makes her the first, if not the only, vegan since birth professional bodybuilder. She said in an interview for Great Vegan Athletes that:
"I eat in moderation but I have a tendency to eat a lot of nuts, of which cashews are my weakness. And different meals made from lentils are so good."
Check out more stats and information about Jehina (including the supplements she takes) in her profile on PlantBuilt.com. Follow Jehina on Instagram here.
Video of the Week: 5 Tips to Get More Nutrition Out of Your Food
Unfortunately I couldn't find any good videos with Jehina Malik. Today's video of the week is another entertaining and educational video from Derek Simnett, this time on 5 tips to get more nutrition out of your food.
In the video, Derek talks about 5 ways to improve absorption of certain nutrients. Some you may already know (fat for vitamin A, D, E, and K) and some may surprise you (mushrooms absorbing UV light to make vitamin D sounds crazy!)
---
Where to Find Vegan Fitness Shoes?
As an avid barefoot walker, I shouldn't write this column. I wear only two pairs of casual shoes. During the warmer months, if I have to wear shoes, I put on Xero DIY FeelTrue sandals. When it's colder or I have to cover my feet, I wear Feelgrounds Original Mesh shoes. Other than that, I skip shoes whenever possible (yep, even when hiking).
But not everyone is weird like me, and there's a legitimate interest in vegan fitness shoes. So let's talk about that.
No matter what sport you participate in, you should be able to find some vegan shoes. Instead of leather, suede, nubuck, and other animal-derived materials, go for synthetic materials or if possible, natural biodegradable ones.
For example, in rock climbing, leather shoes are the norm. But thankfully there are some synthetic options, too. I wear Tenaya Ra shoes and some other brands also offer vegan options.
PETA is a very helpful resource to find vegan shoes in your chosen sport. For example, here's PETA's guide to vegan running shoes for men and women.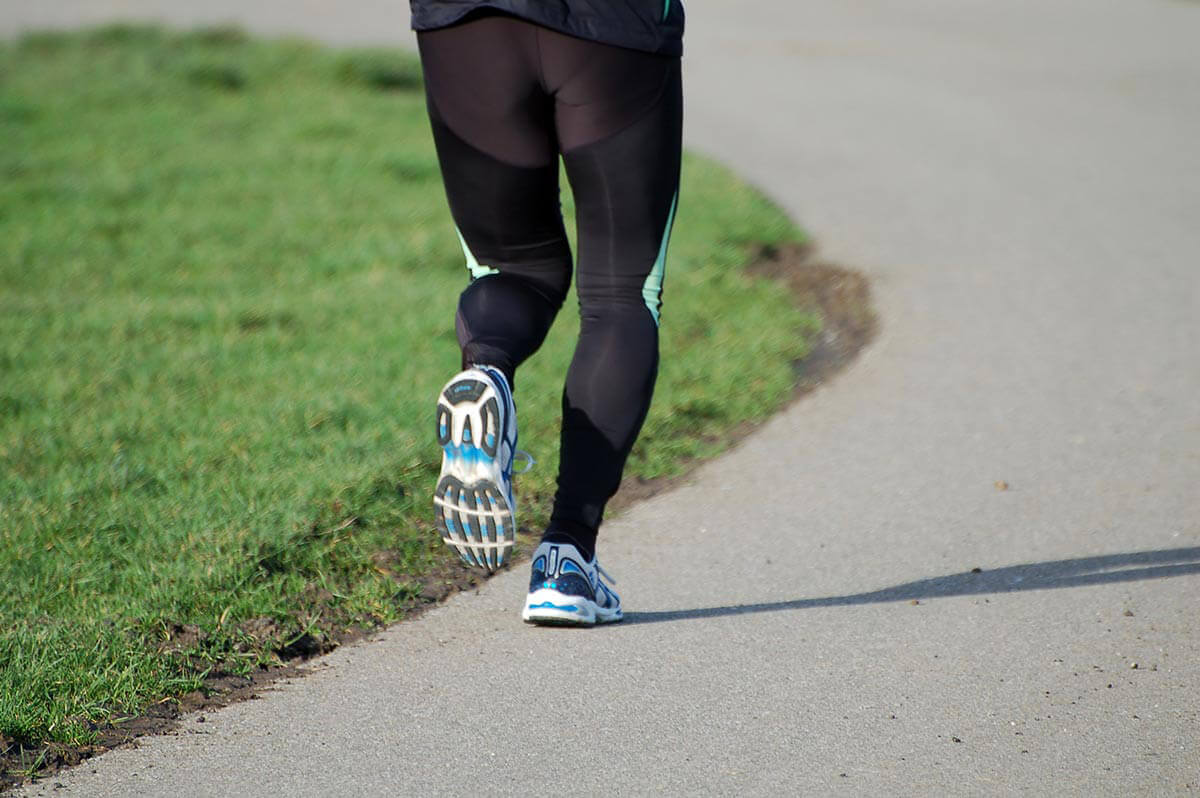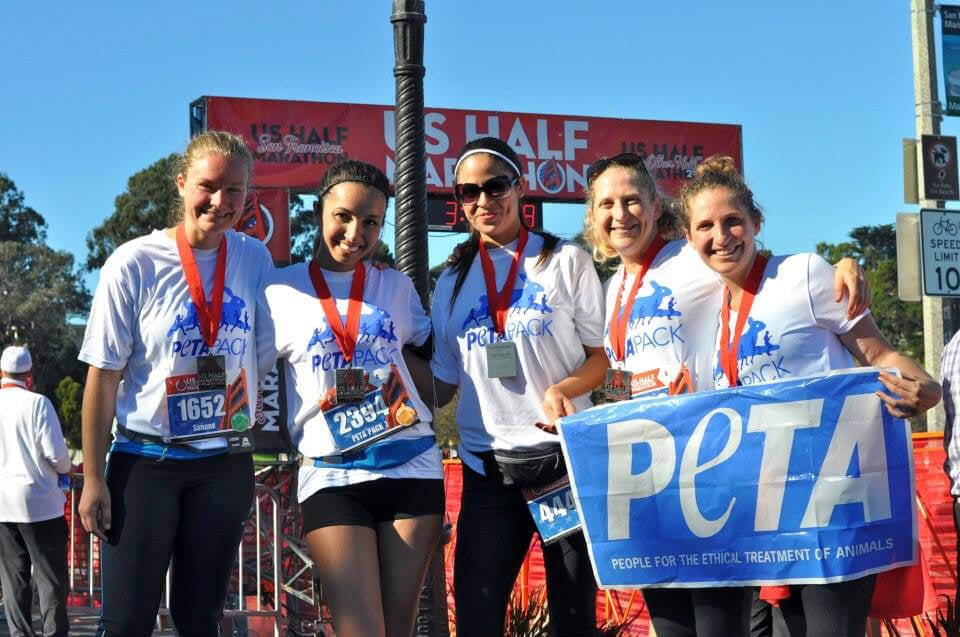 Note that while the top brands do have some synthetic options, they can't guarantee that the glue used in their shoes is vegan. (Some glues contain isinglass. It's a substance derived from fish bladders.) I find it strange how they can NOT know what is used in their shoes, but well... To stay on the safe side, better choose smaller companies that know what goes into their products.
Also, remember that even if one of the top sports brands offers vegan shoes, 99% of their footwear was made with leather. The decision to buy a vegan pair of shoes encourages these companies to offer more options. But at the same time, our money still goes to a company that supports killing animals for their skins. So whenever possible, support 100% vegan brands (and don't beat yourself up if you can't).
---
What Is Vegan Activewear?
Most activewear is vegan because it's made of synthetic materials (except cold weather gear like down jackets). But if veganism is a philosophy of doing no harm to animals and the environment, shouldn't we also buy sustainable gear?
I'm talking about organic cotton, recycled synthetic materials, responsible sourcing of textiles, and a commitment to protect the environment. One such activewear company representing these values is Plant Athletic. Another example is Organic Basics (I have no affiliation or experience with any of these brands).
Yet again, PETA is helpful here. They created a guide to eco-friendly vegan activewear listing some environmentally-conscious vegan brands.
I'm a fan of Patagonia. What makes the brand stand out is that unlike big companies that use sustainability as merely a tool to drive profits, Patagonia's main mission is to help the environment. Their products are of very high quality, and since they last a long time and can be repaired, the company (and the customers) consume less energy, waste less water and create less trash.
---
Vegan Protein Powder—My Thoughts
For many athletes, protein powder is as much of a necessity as fitness gear. So I decided to talk about it in today's special edition, too.
But to flip the script a little, instead of linking to an external article, I wanted to share my own thoughts...
As I watch videos of vegan athletes talking about what they eat in a day, virtually all of them use some kind of a protein powder. Out of curiosity, I often look up these products online to check their ingredients. If they're flavored, they always contain sweeteners and sometimes other unhealthy ingredients, too.
Considering that these athletes drink these shakes every day, some even twice a day, these unhealthy substances are a part of their everyday diet. I don't know about you but I'd rather get less protein and be healthier.
Why not use plain 100% pea protein, hemp protein powder, or another healthy flavorless protein powder mix and do without the sweeteners? If you need to sweeten your smoothies, you can always add a few dates, some berries, oats, or a ripe banana. Why jeopardize your health to get a little more protein?
Am I missing something here? Are there some flavored protein powders that don't contain any unhealthy ingredients? Do these athletes promote these brands but don't actually consume their products? Am I too much of a health freak and am making too big of a deal of consuming sweeteners daily? Let me know what you think.
---
How did I do? Hit reply and let me know. I'm looking forward to your feedback, suggestions, and any questions you may have.
All the best,
Martin
P.S. Help Smart Vegan Athlete grow by forwarding this email to your friend and encouraging them to sign up!
---
All past issues are available on the site.
Photo credits:
Featured image: https://unsplash.com/photos/0Wra5YYVQJE